Custom Aquarium for Audi
How can you take your car dealership to the next level? With a custom built-in aquarium for potential customers to enjoy, of course! Audi Exchange in Highland Park reached out to us for this project, and we designed 2 - 250 gallon saltwater tanks for them with a custom, laser cut 3-D Audi logo as the backdrop. The tanks are built into the wall of the coffee bar and lounge area) and really adds a unique touch to the showroom!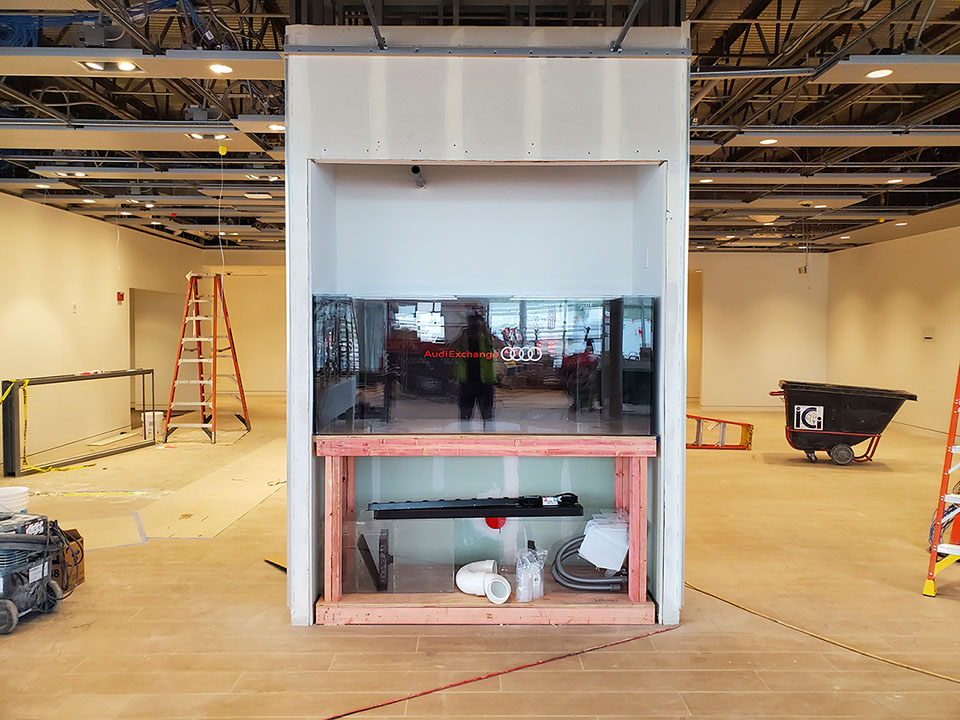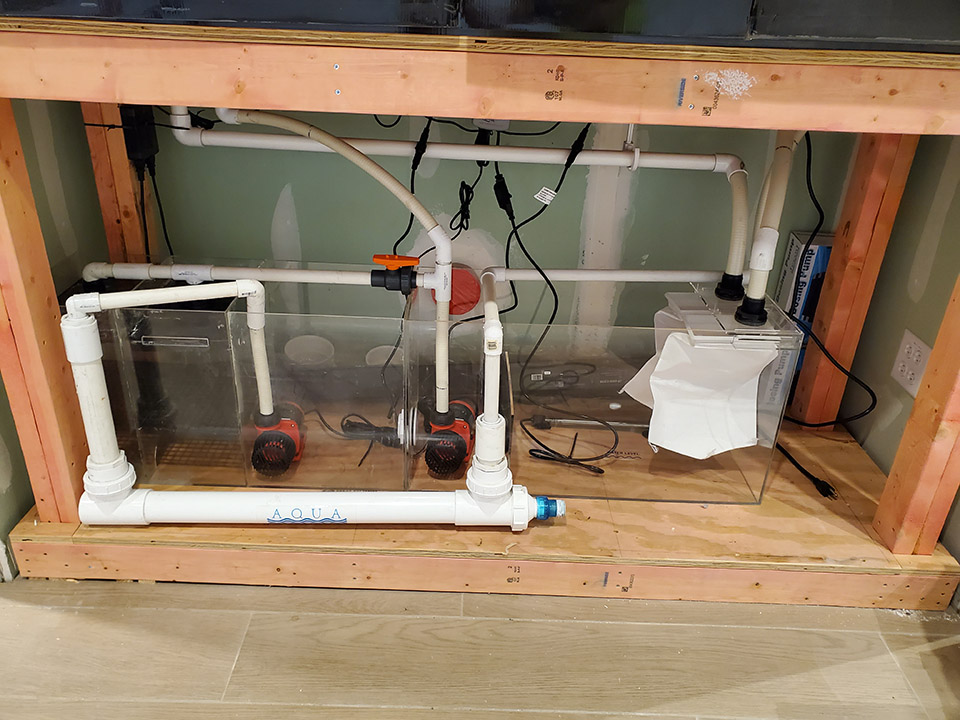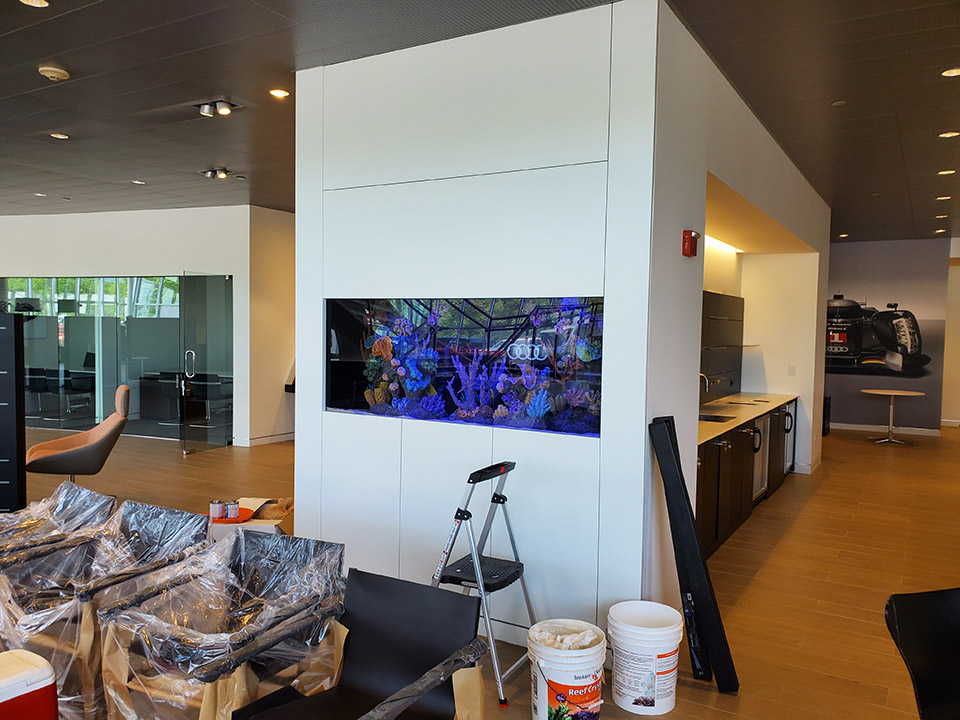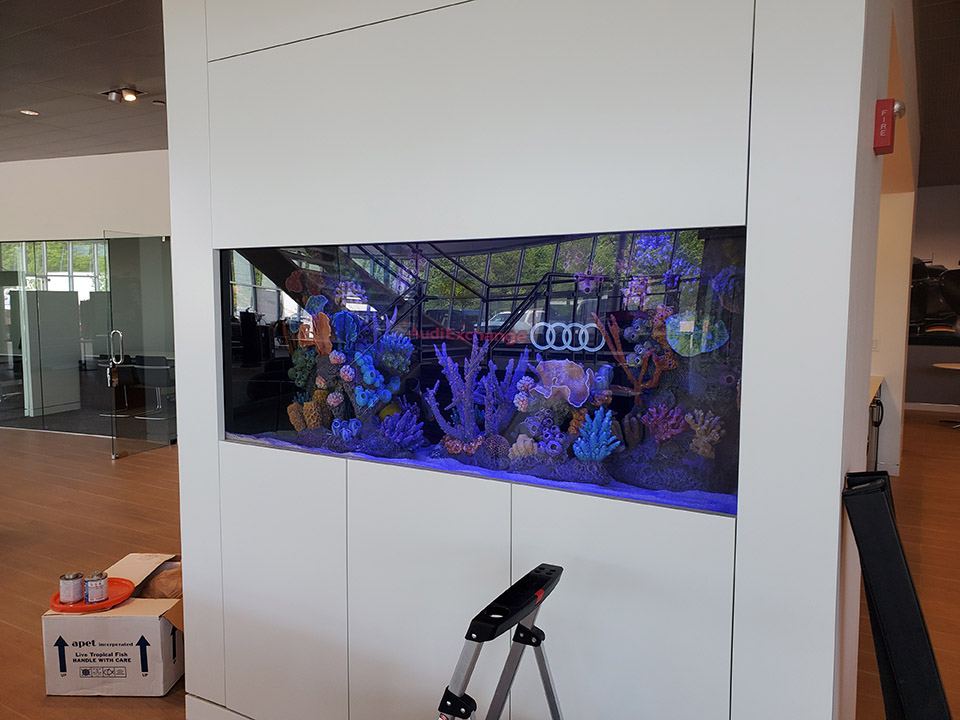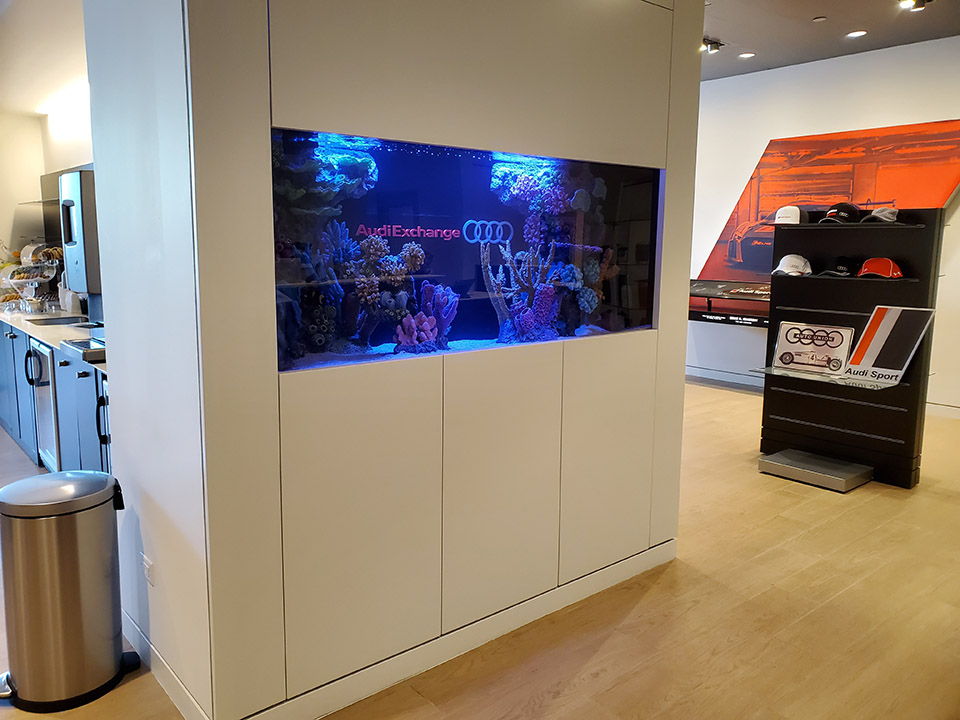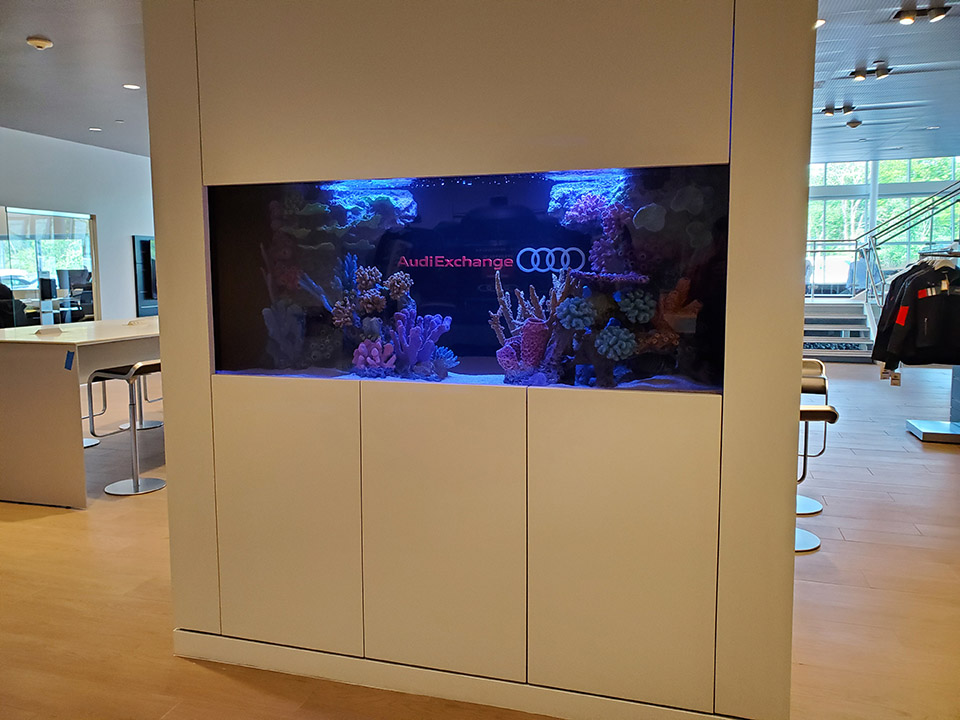 Custom Designed & Built By Our Team of Experts
We're an all-in-one house for aquarium installations, creating the designs that work to beautify interiors and help sea life thrive.
Servicing Illinois, Wisconsin, Indiana, and Michigan
We are based in Chicago, but often branch out to neighboring states when an aquarium project requires our expertise!
Create an unforgettable piece of living art for your space.