A Low-maintenance Aquarium that Steals the Show
A Low-maintenance Aquarium that Steals the Show
We were contacted by a design firm working on a home in Old Town. The idea was that we wanted a truly spectacular aquarium, but it had to be very low maintenance because the owner would only reside in the home part time. We designed and installed this 550 gallon freshwater aquarium with automated feeding, filtration and evaporation refill so the homeowner can enjoy the aquarium with zero hassle!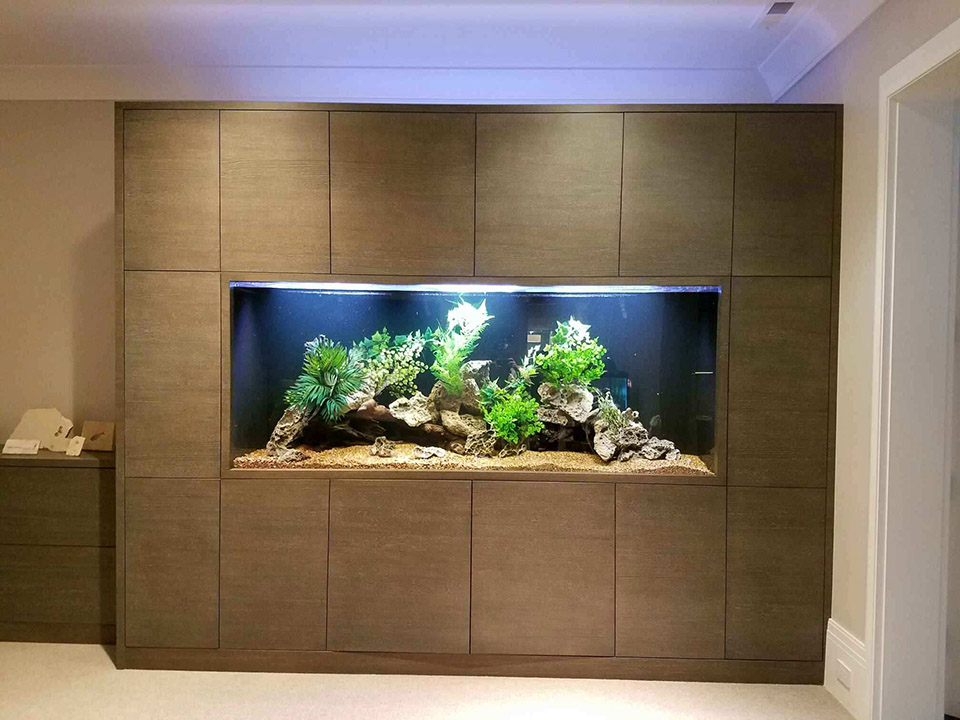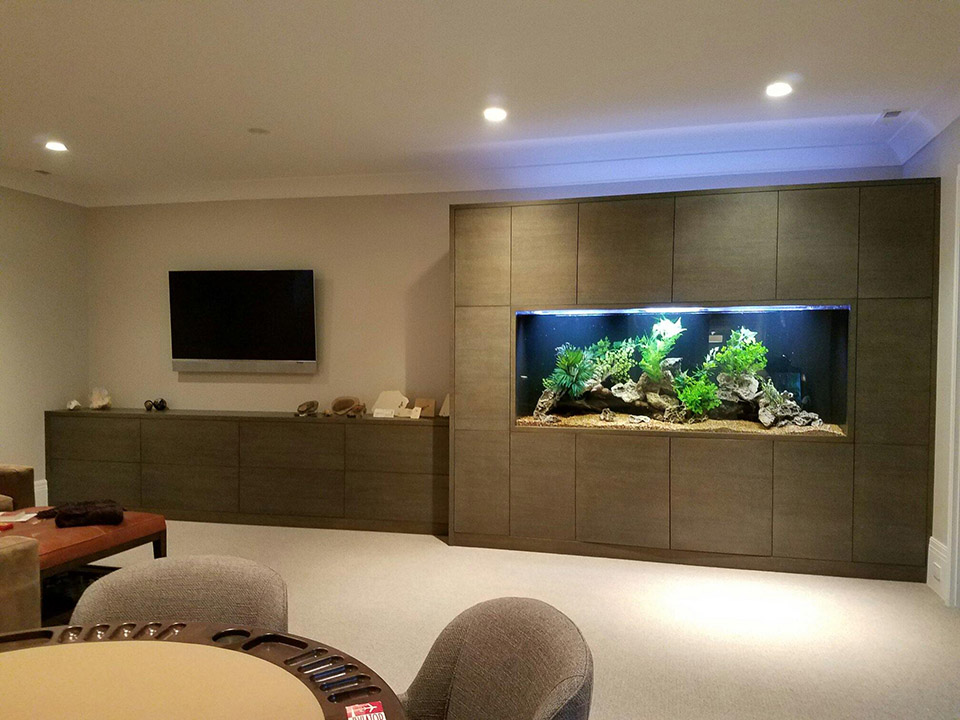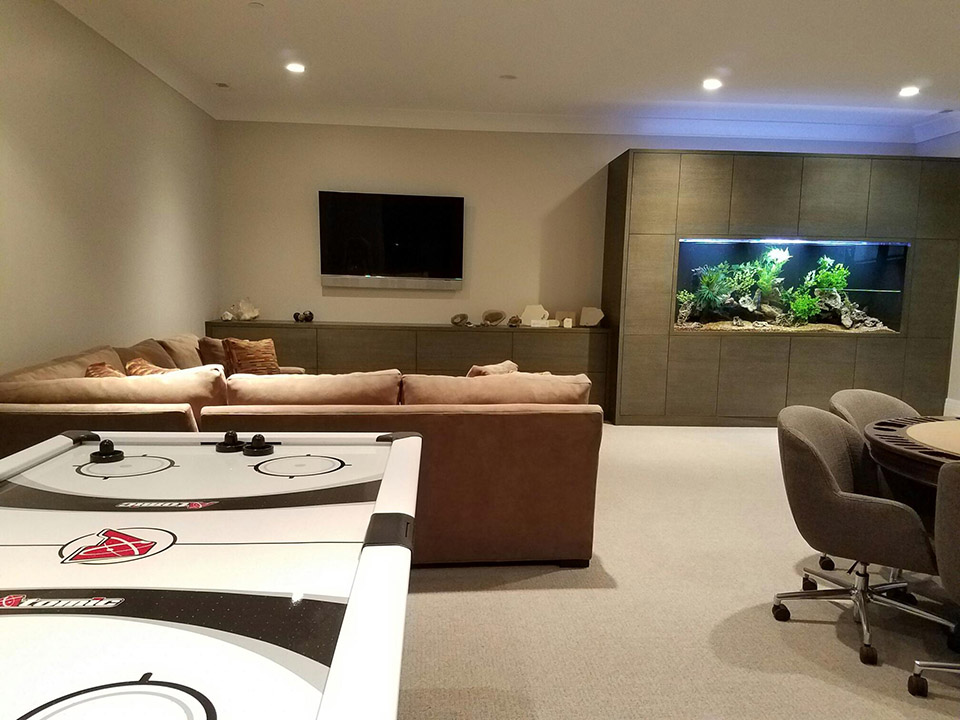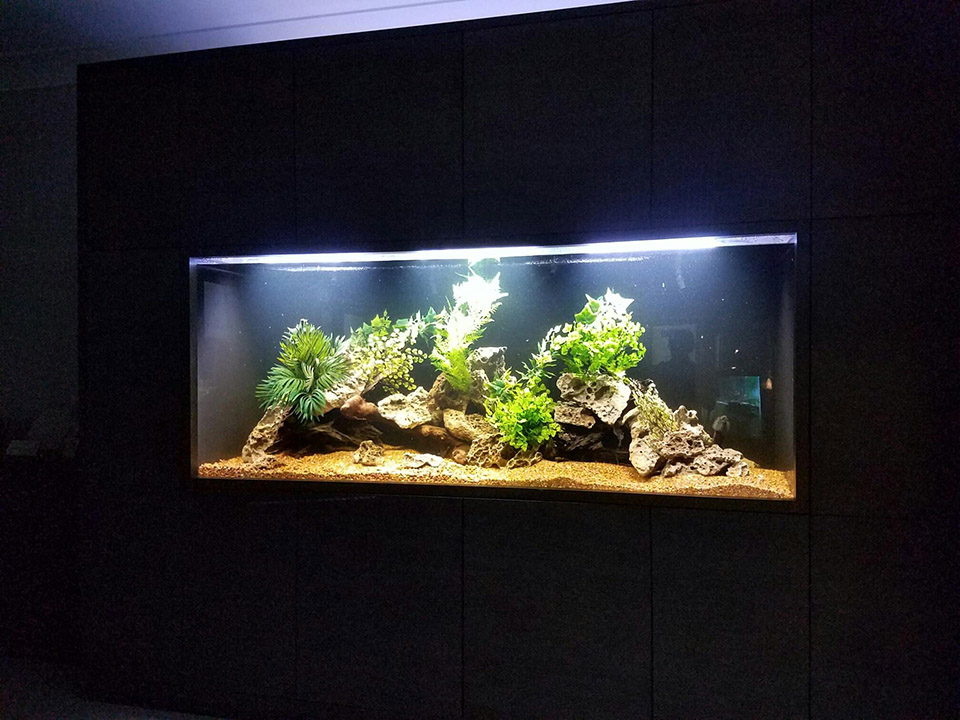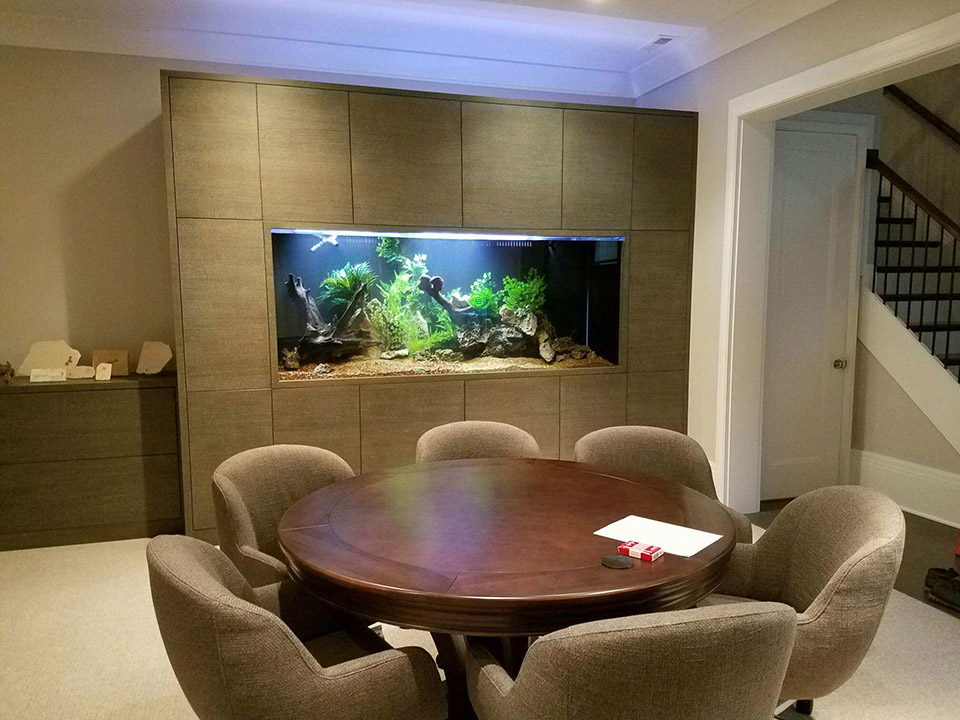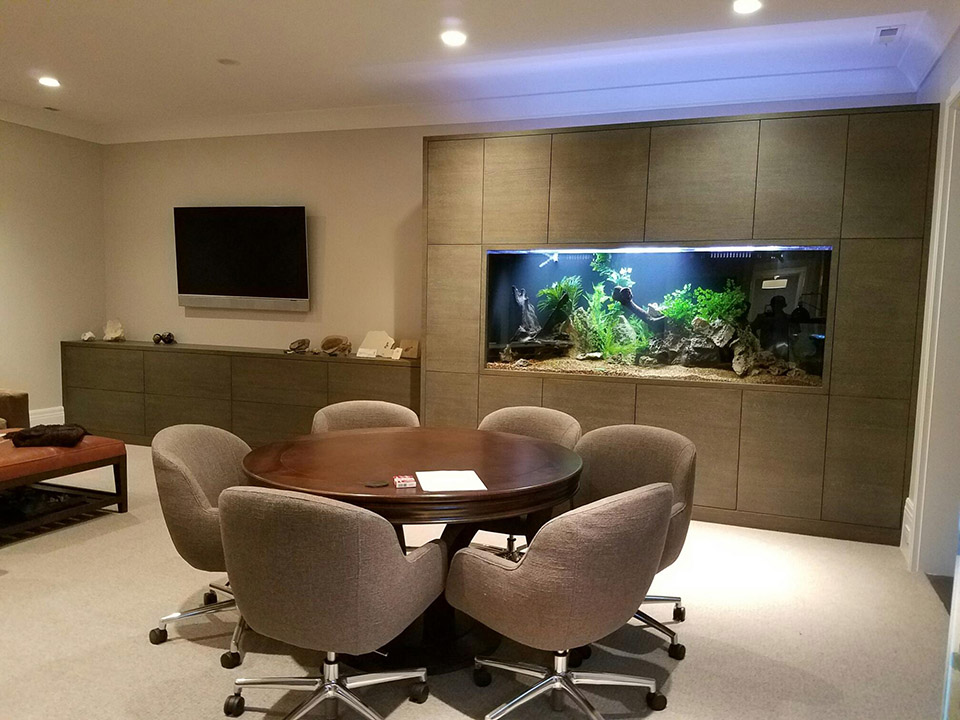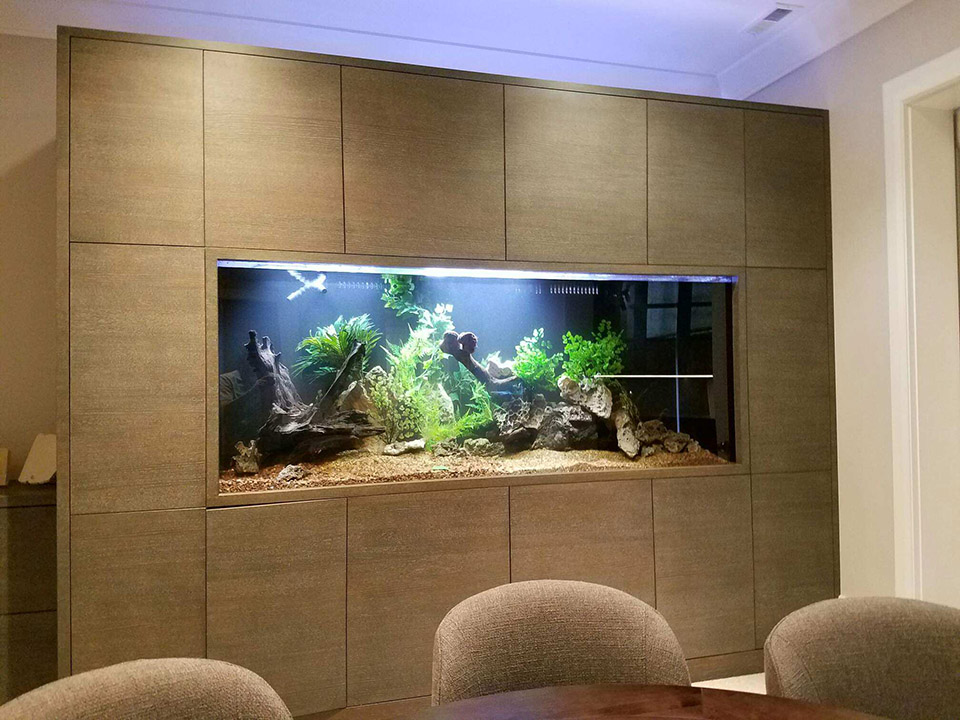 Make Your Aquarium a Seamless Part of Your Space
We've designed and installed in-wall aquariums, aquariums embedded in customer cabinetry, room divider aquariums, and even cylindrical 360° aquariums!
Stress-free Aquarium Design and Installations
Whether you're a direct customer or an architecture/design firm, our decades of experience in aquarium design and installation mean that you can rest easy because your project is in good hands!
Create an unforgettable piece of living art for your space.