A Room Divider with Special Features
A Room Divider with Special Features
When the owners of this Northbrook home contacted us about a room divider aquarium between their great room and dining room, we knew we had our work cut out for us. This 180 gallon saltwater aquarium with fish, live coral, shrimp, and invertebrates is visible from 360 degrees, with the exception of the small section taken up by the support wall. For an extra-clean look, we ran plumbing from the aquarium to the basement for a remote filtration system.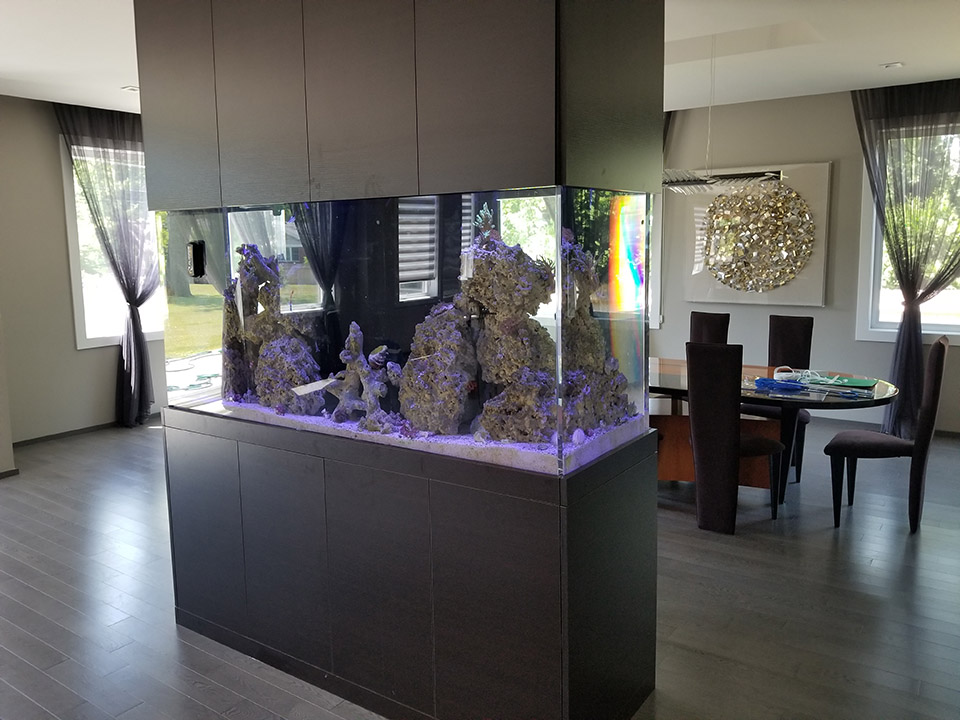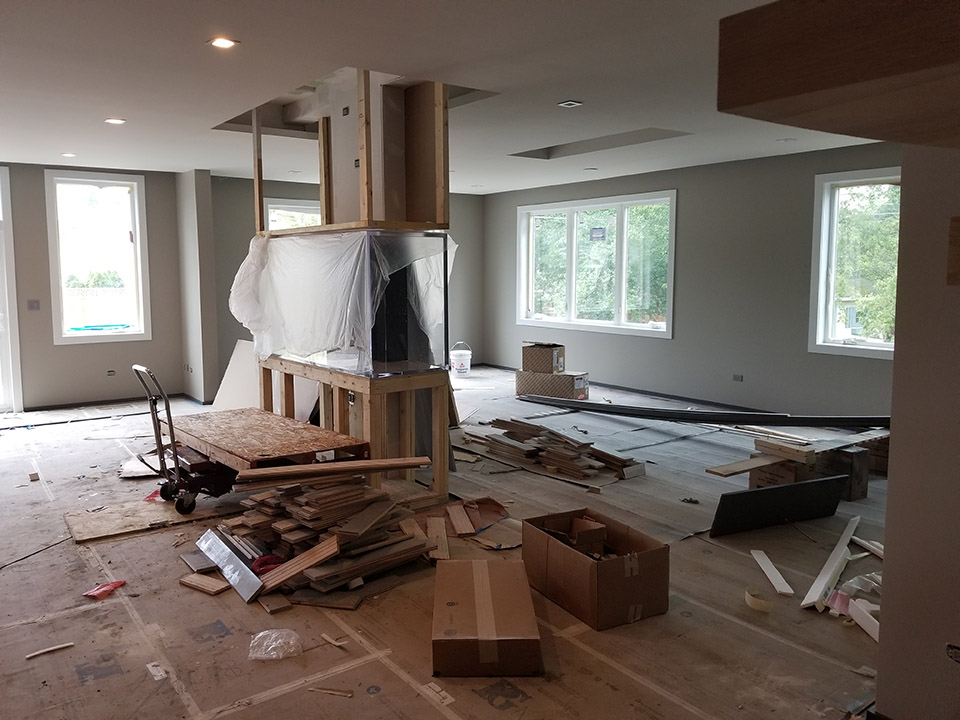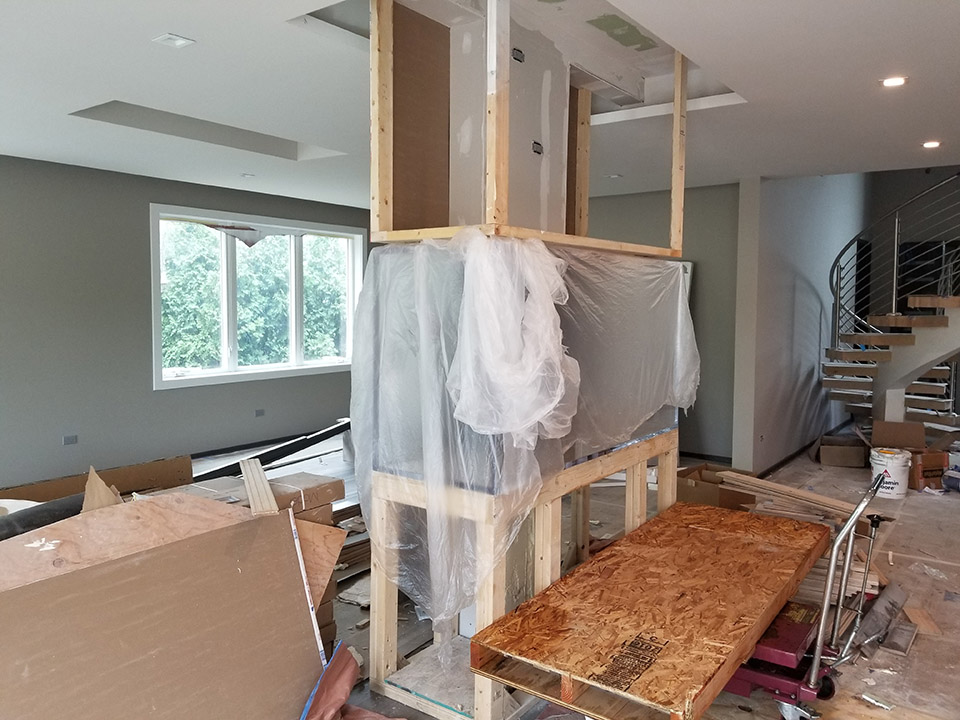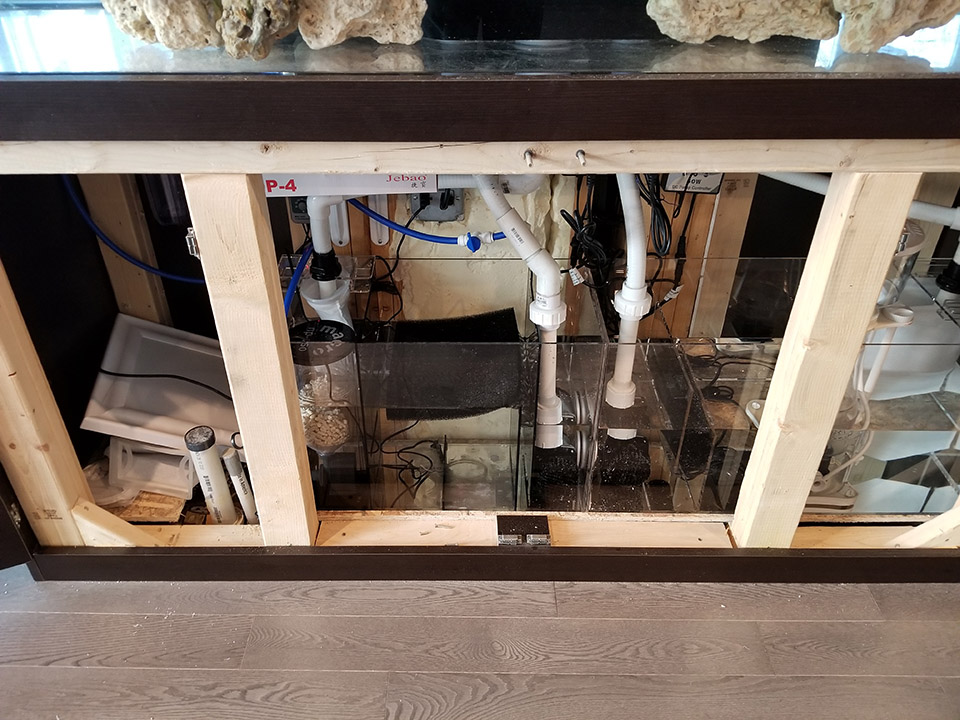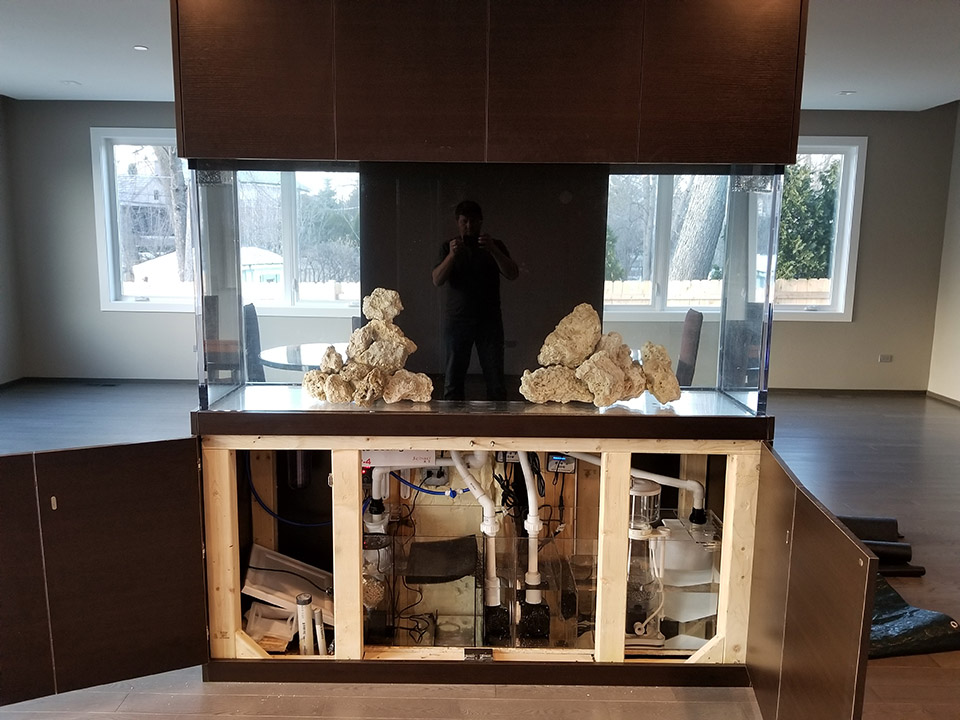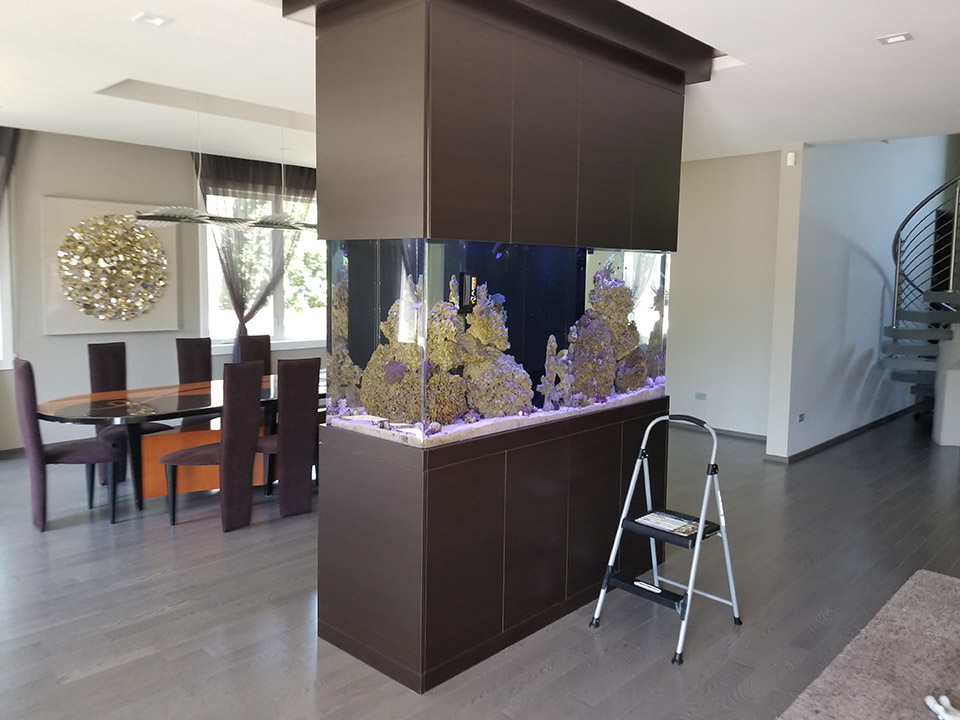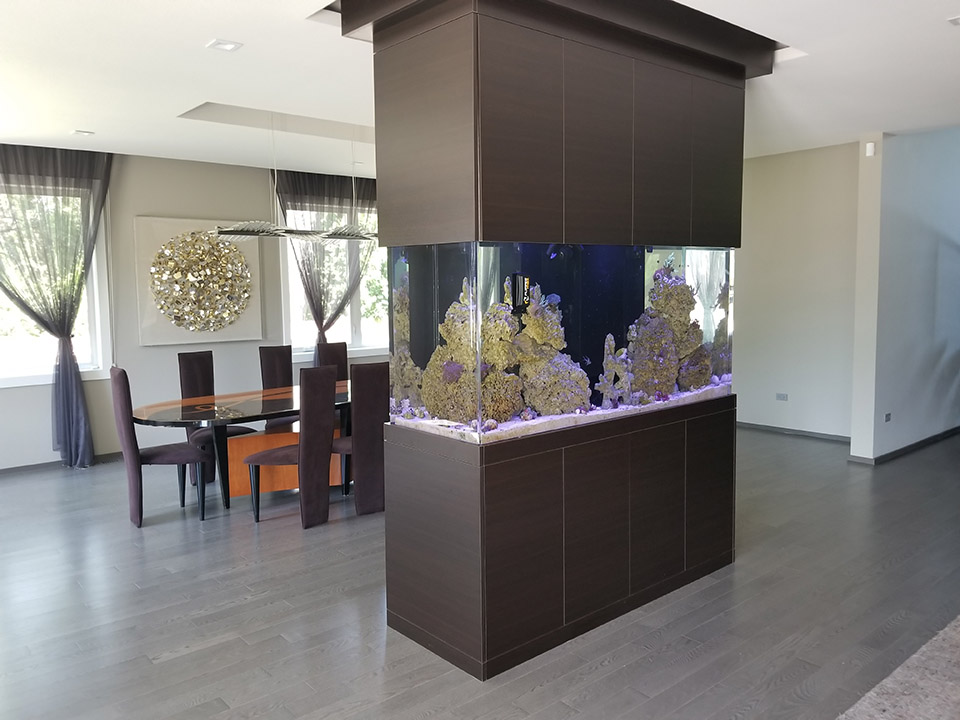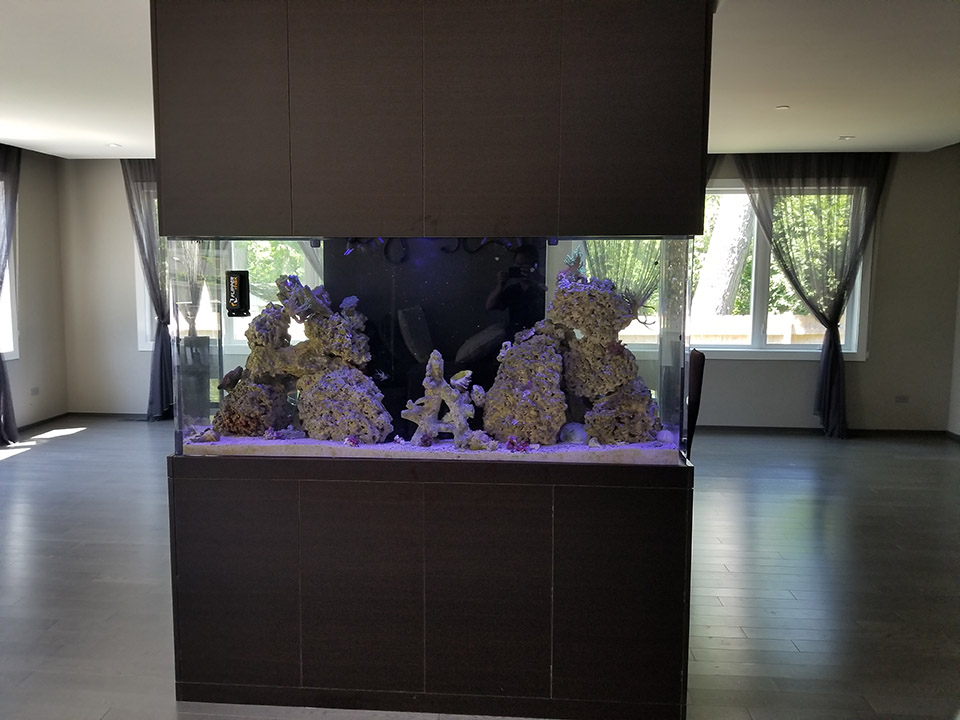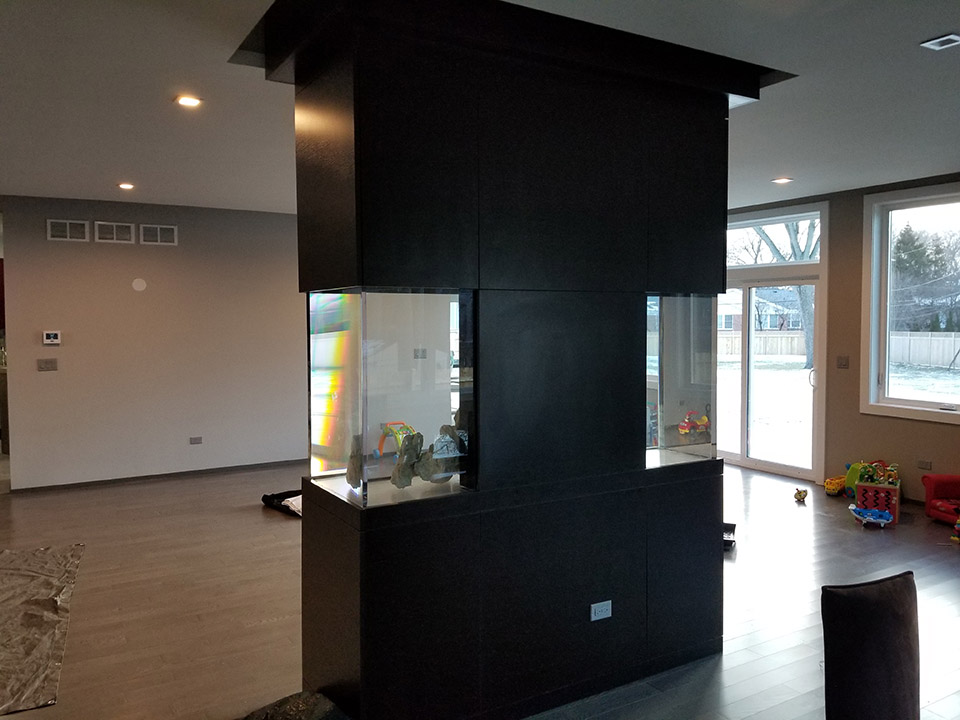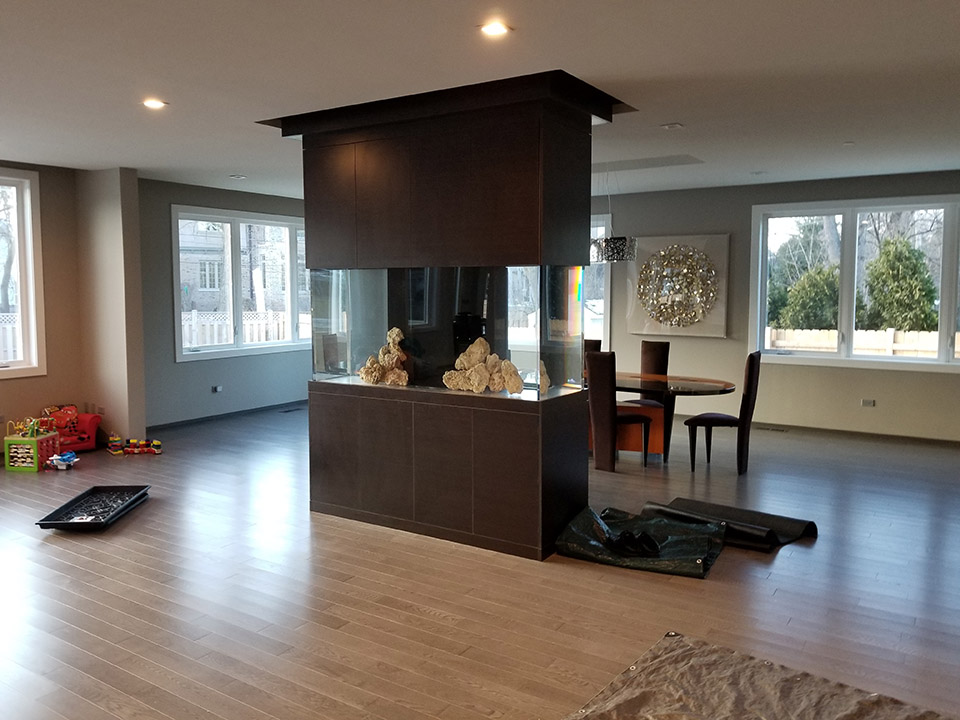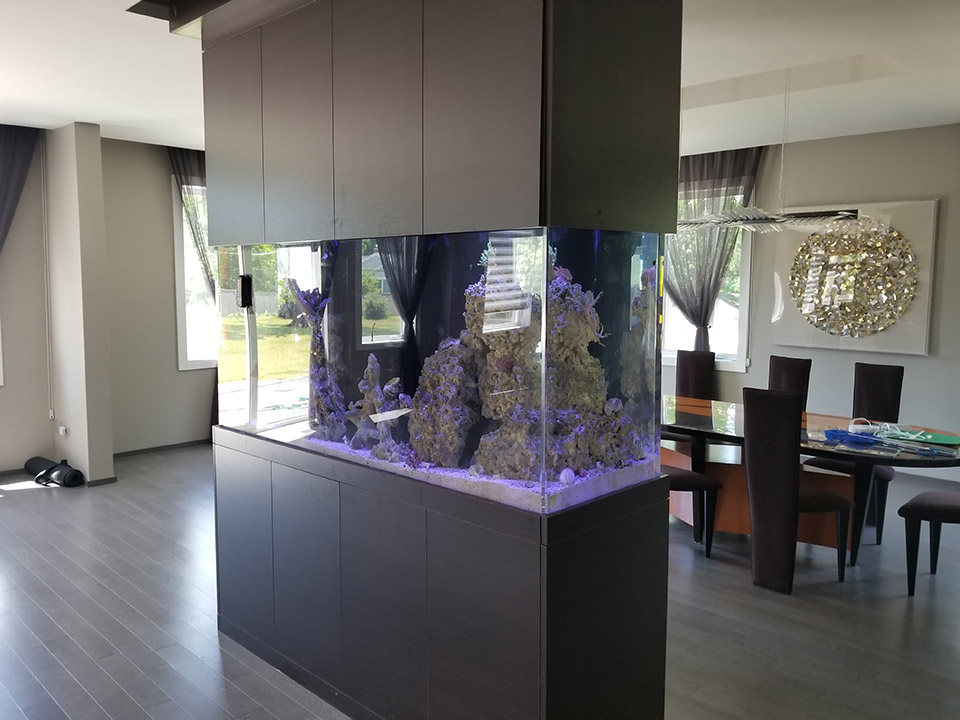 Bring the Beauty of the Ocean to Your Space
A custom aquarium can add a mesmerizing focal feature to your living space, creating an ever-changing and interactive visual experience.
Custom Designed & Built By Our Team of Experts
We're an all-in-one house for aquarium installations, creating the designs that work to beautify interiors and help sea life thrive.
Create an unforgettable piece of living art for your space.