Custom Frame Aquarium in Lincoln Park
Custom Frame Aquarium in Lincoln Park
Not every aquarium needs to be huge to make a statement. We designed this 80 gallon saltwater reef tank for a home in Lincoln Park. It features fish and live coral, shrimp and other invertebrates. The aquarium is built into the wall, but includes millwork matching its surround so that it looks like it's been there all along instead of like an afterthought. All those inhabitants also require complex filtration, and this is a great example of a filtration system we design from the ground up to fit into a tight space.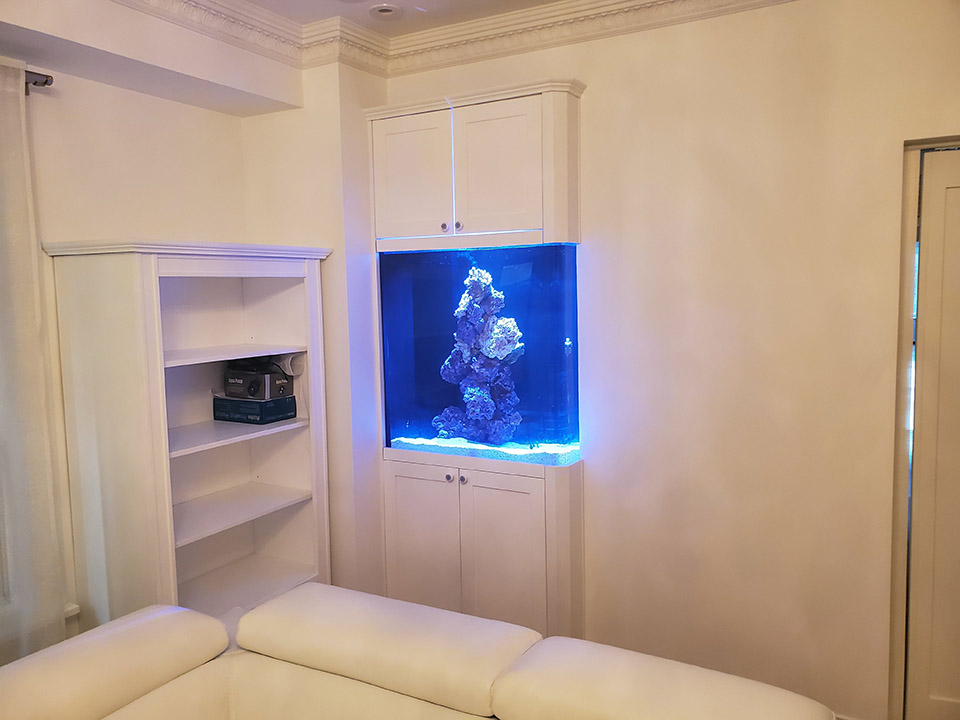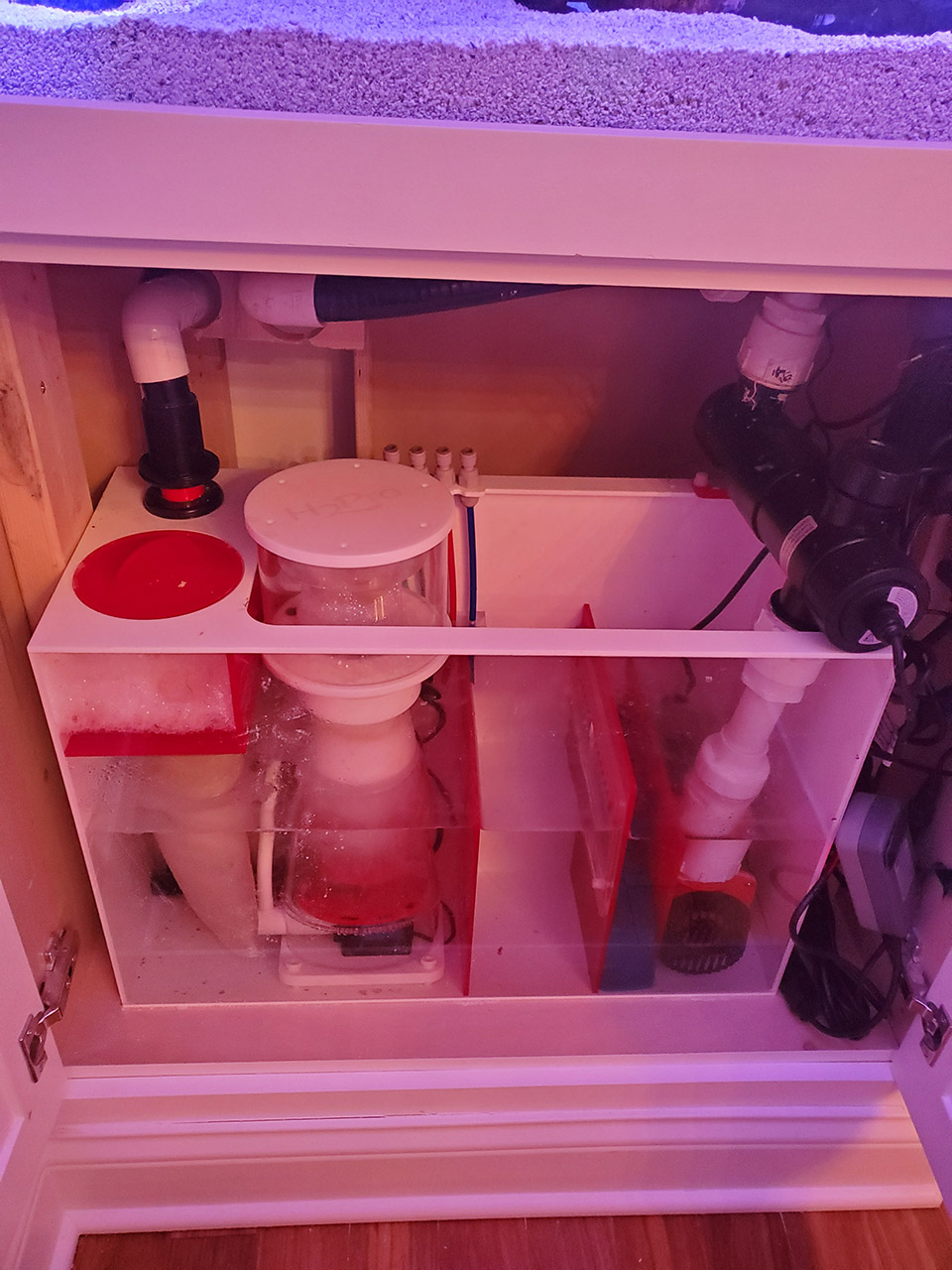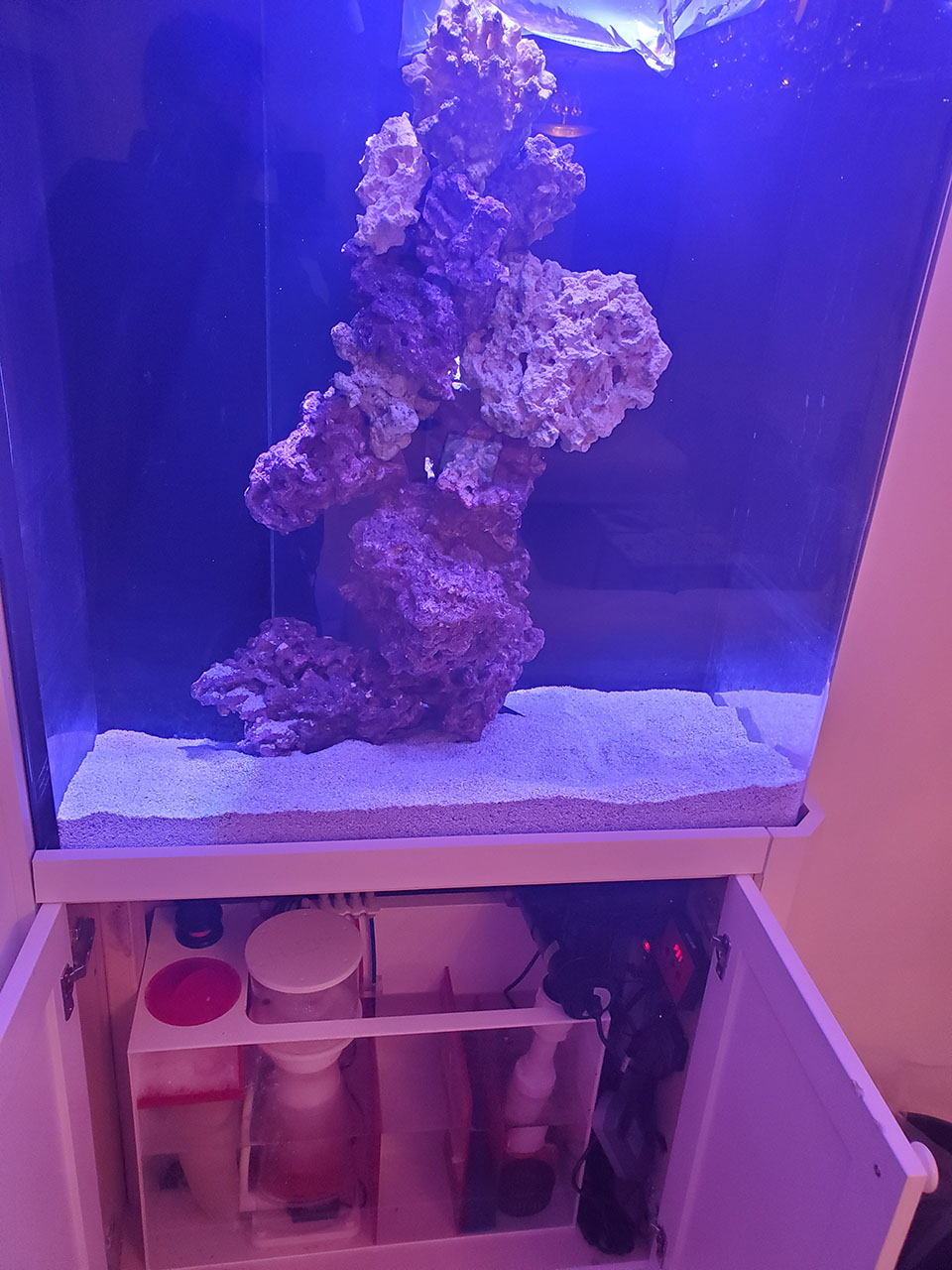 Make Your Aquarium a Seamless Part of Your Space
We've designed and installed in-wall aquariums, aquariums embedded in customer cabinetry, room divider aquariums, and even cylindrical 360° aquariums!
Servicing Illinois, Wisconsin, Indiana, and Michigan
We are based in Chicago, but often branch out to neighboring states when an aquarium project requires our expertise!
Create an unforgettable piece of living art for your space.