School Remodeling, Underwater Style!
School Remodeling, Underwater Style!
When Sunset Ridge School in Northfield, IL was planning a remodel, they reached out to us for some ideas on placing an aquarium in the wall between two spaces — a staircase on one side and the cafeteria common seating area on the other. We designed this 280 Gallon Freshwater community fish aquarium that could be seamlessly embedded into the hardwood paneling during the remodel.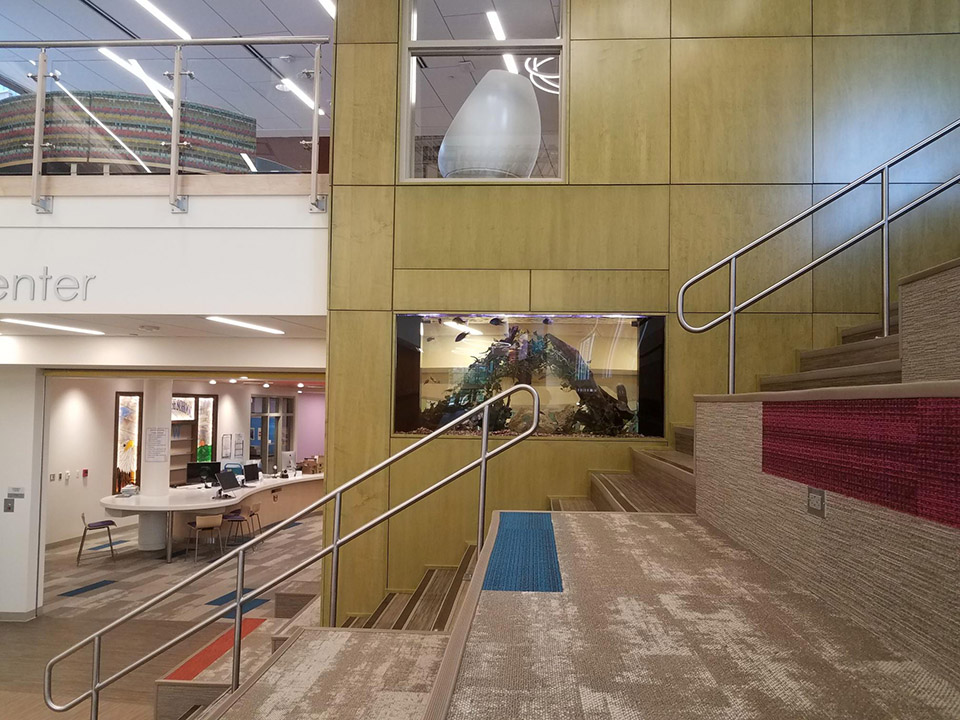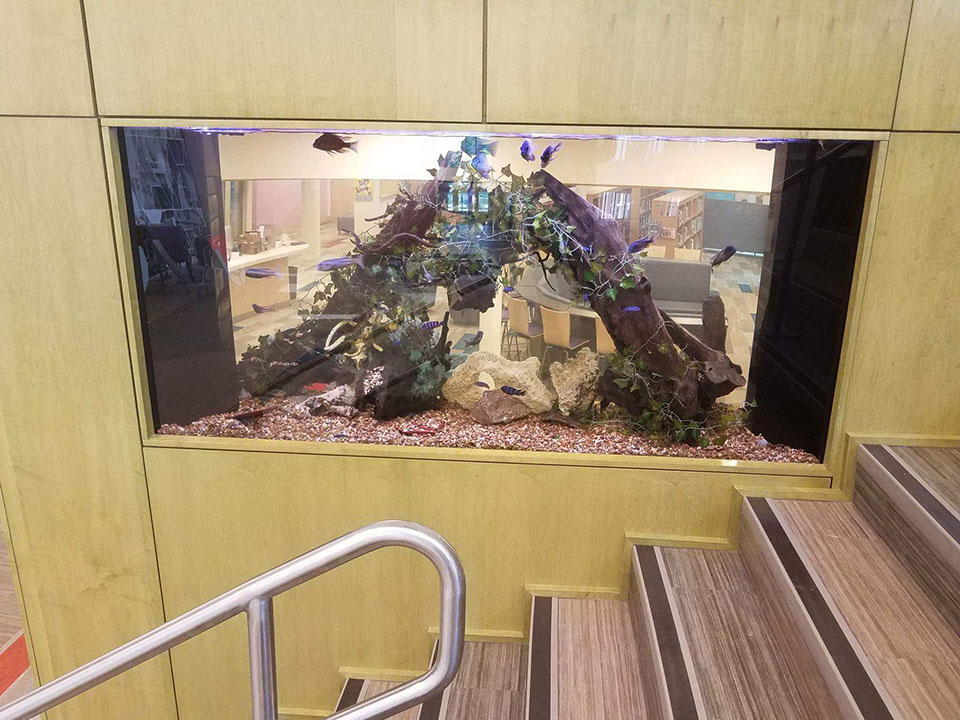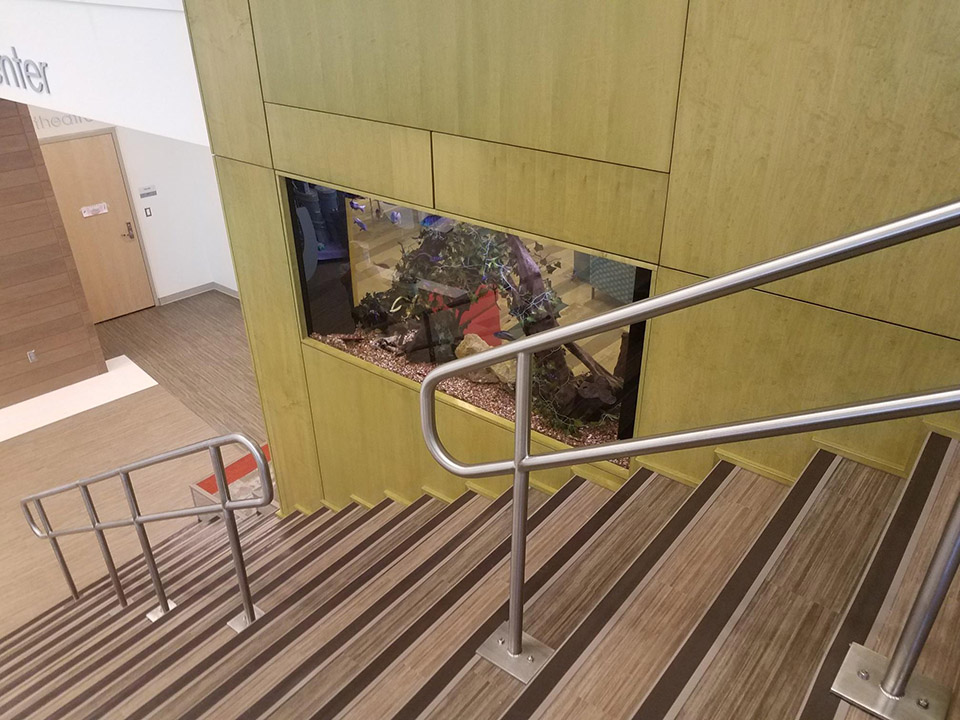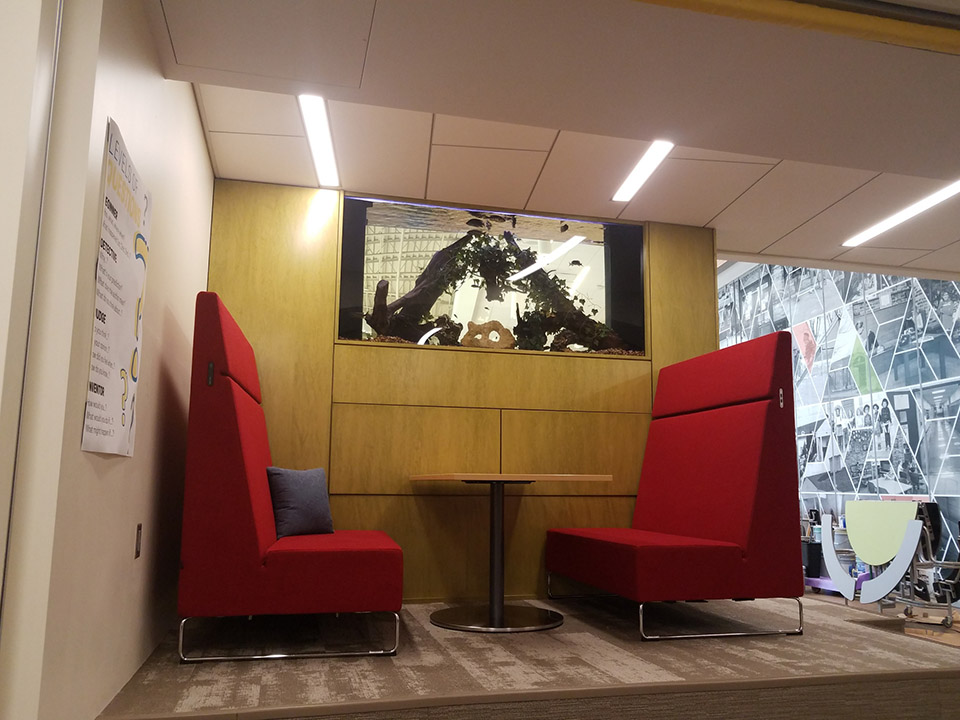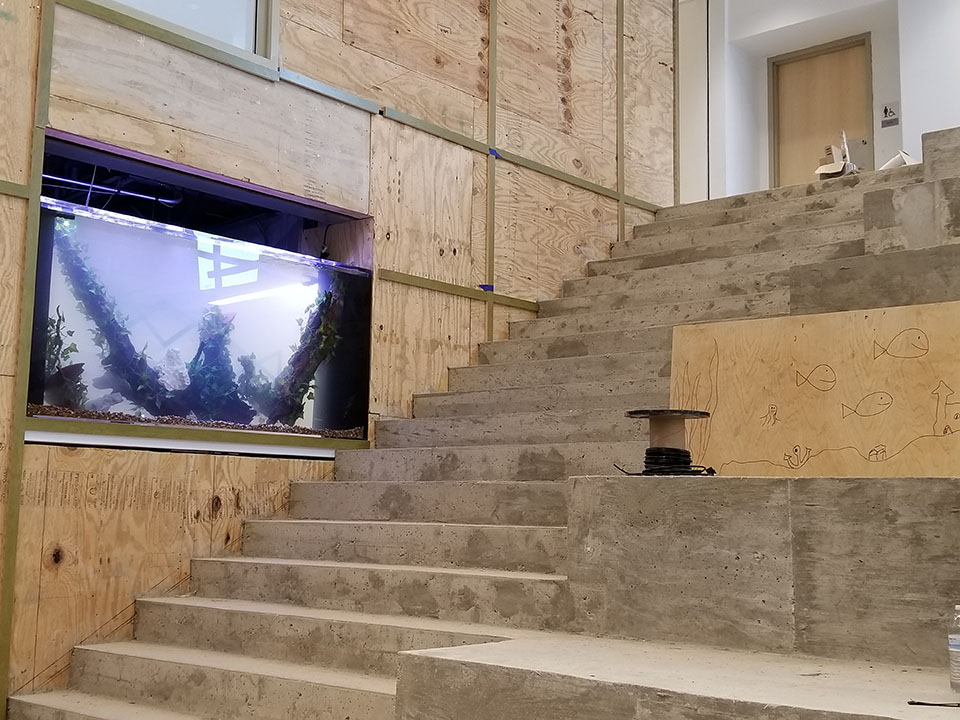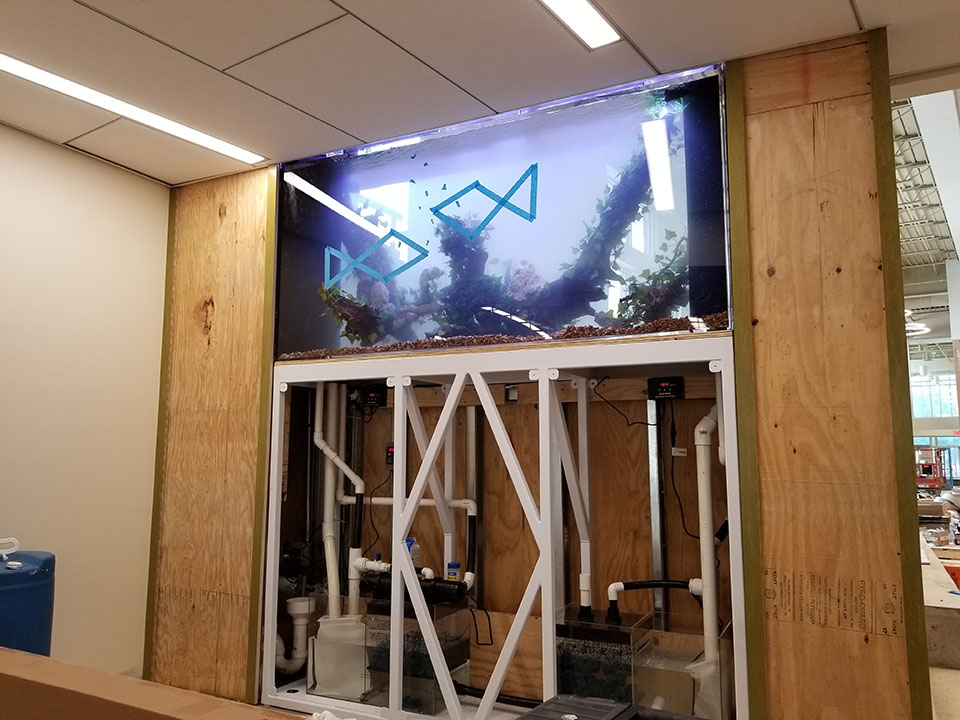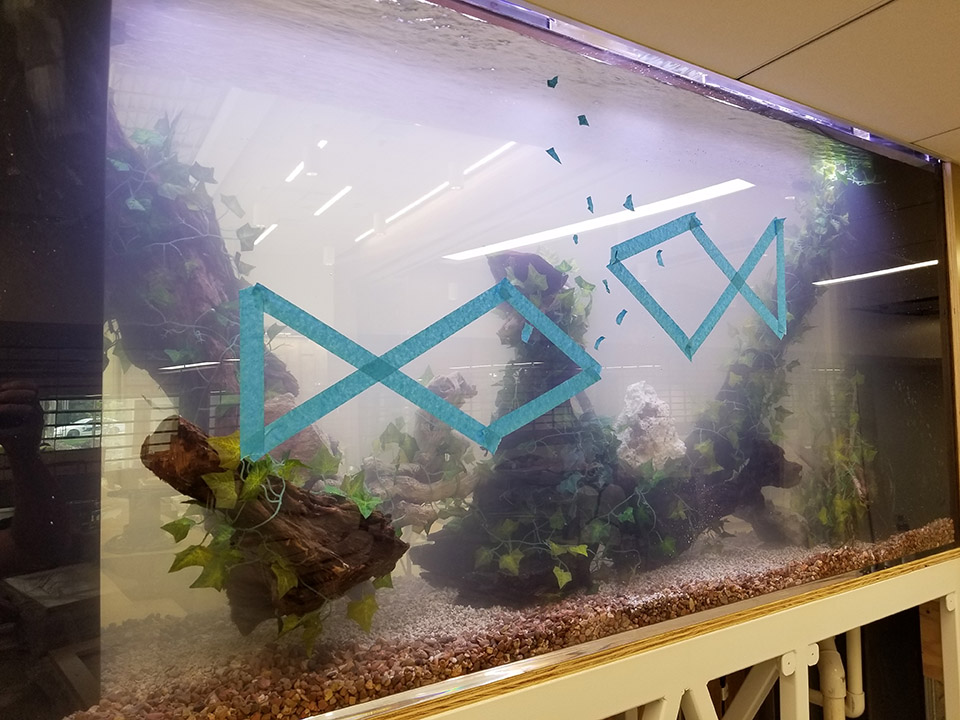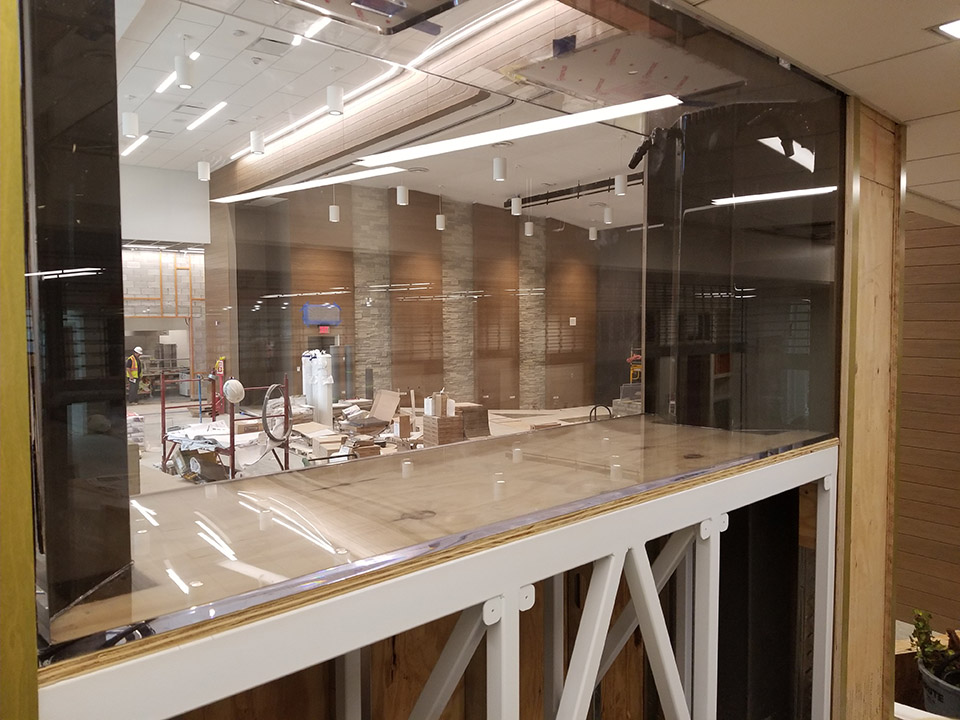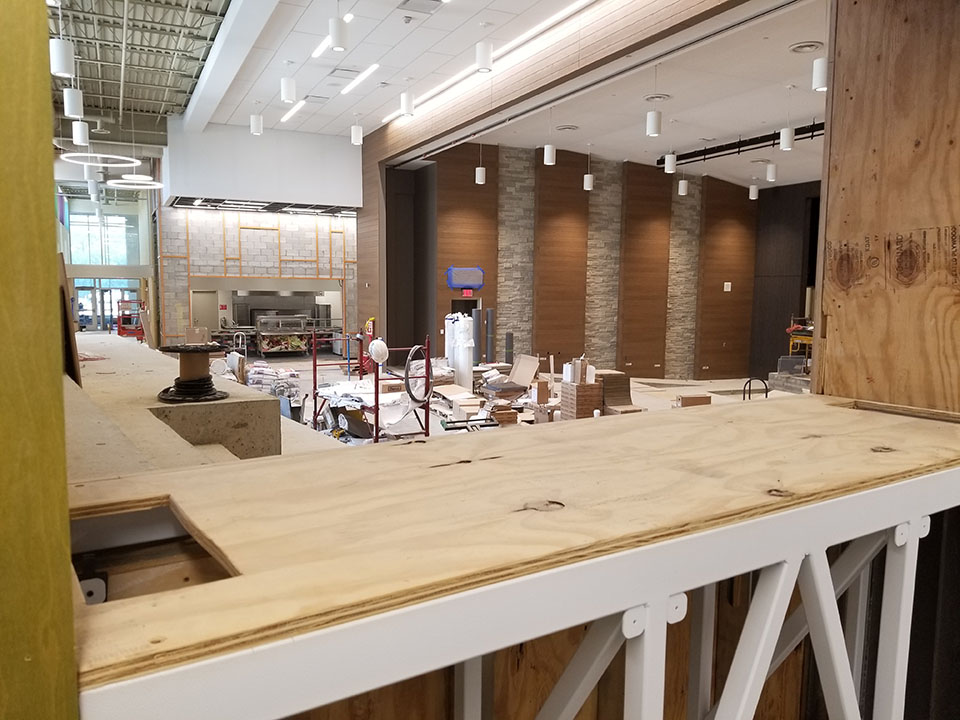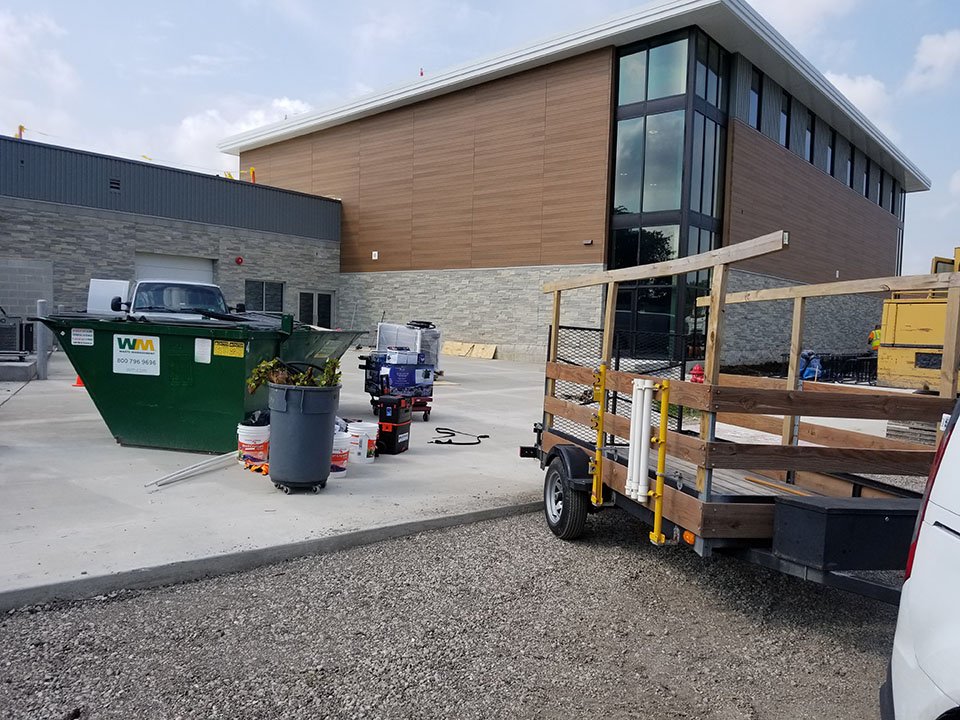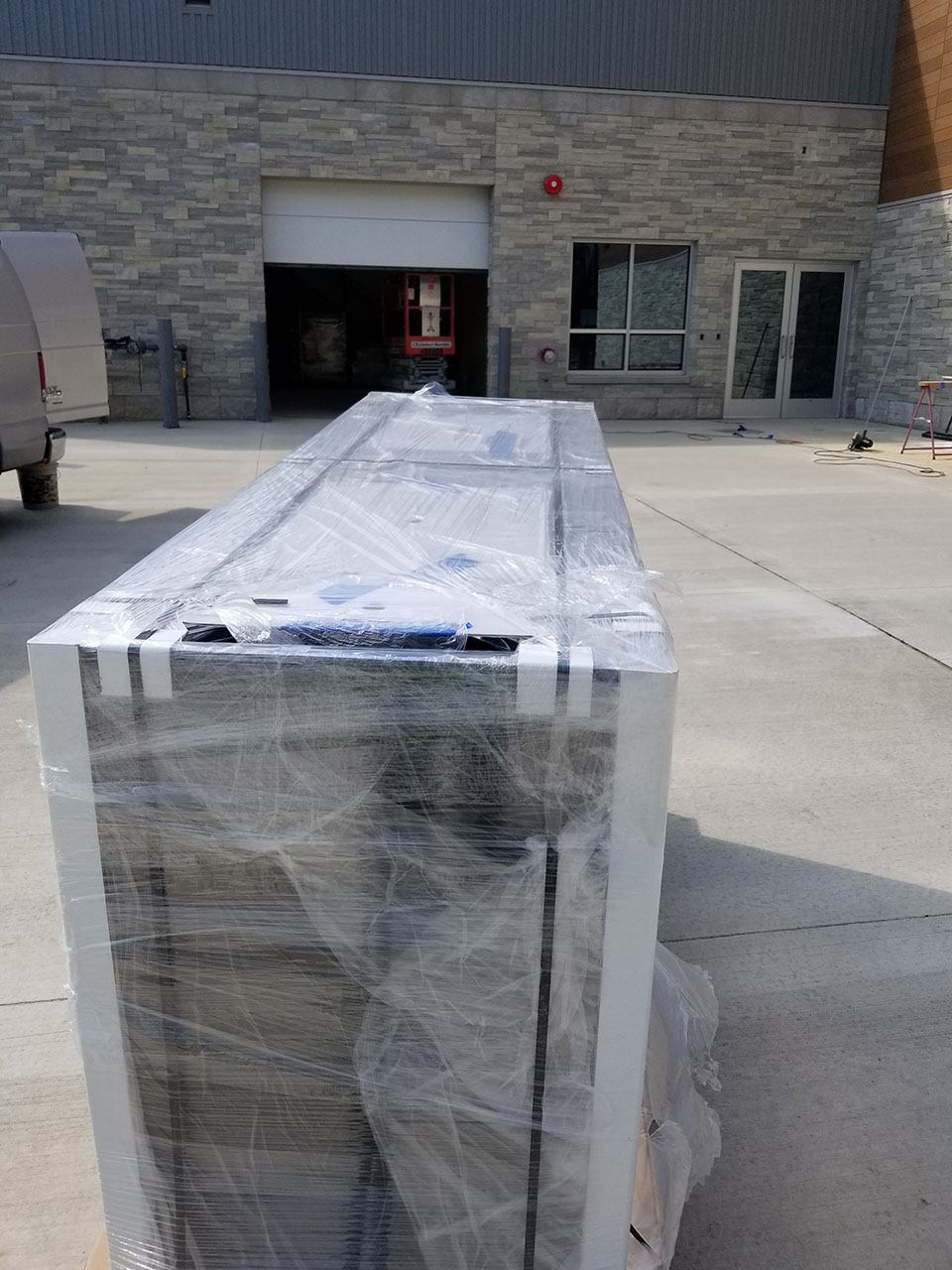 Servicing Illinois, Wisconsin, Indiana, and Michigan
We are based in Chicago, but often branch out to neighboring states when an aquarium project requires our expertise!
Over Two Decades of Experience
For more than 20 years, Blue Planet has been at the forefront of aquarium design and installation in the Midwest.
Create an unforgettable piece of living art for your space.