Taking a Home Theater to the Next Level
Taking a Home Theater to the Next Level
They say new movies aren't as good as the classics, so how about some extra entertainment? This homeowner wanted to add some extra character to his home theater room by adding in a saltwater aquarium. Naturally, we went for an 8 foot long, 550 gallon tank with custom artificial coral inserts and LED lights that are controllable via a cell phone app to dim while watching movies or gaming. For a seamless look, we built it straight into the wall paneling of the home theater.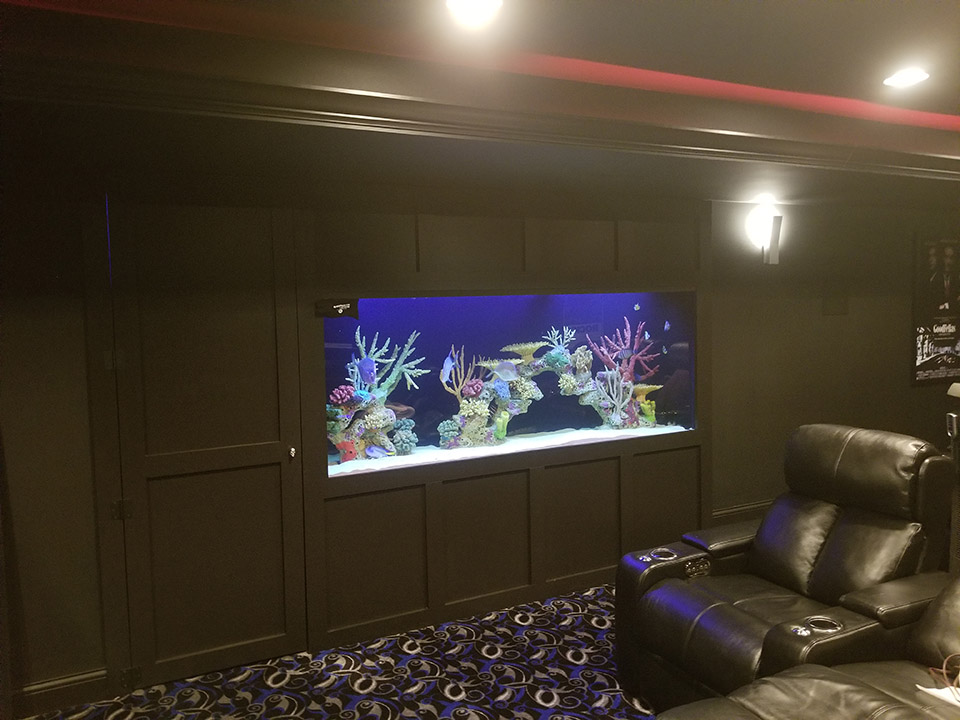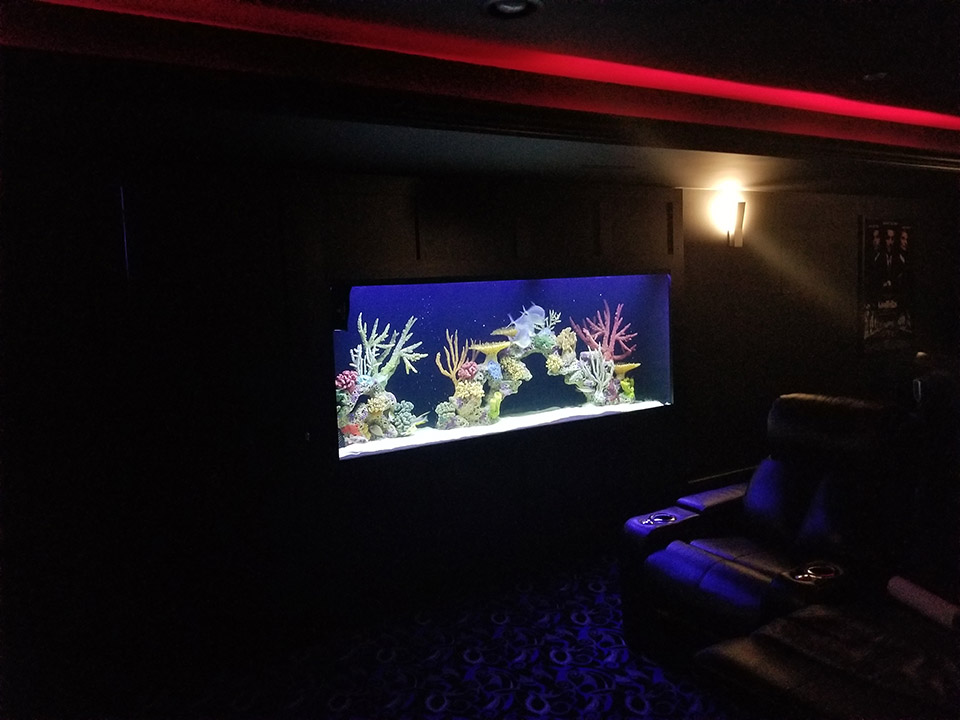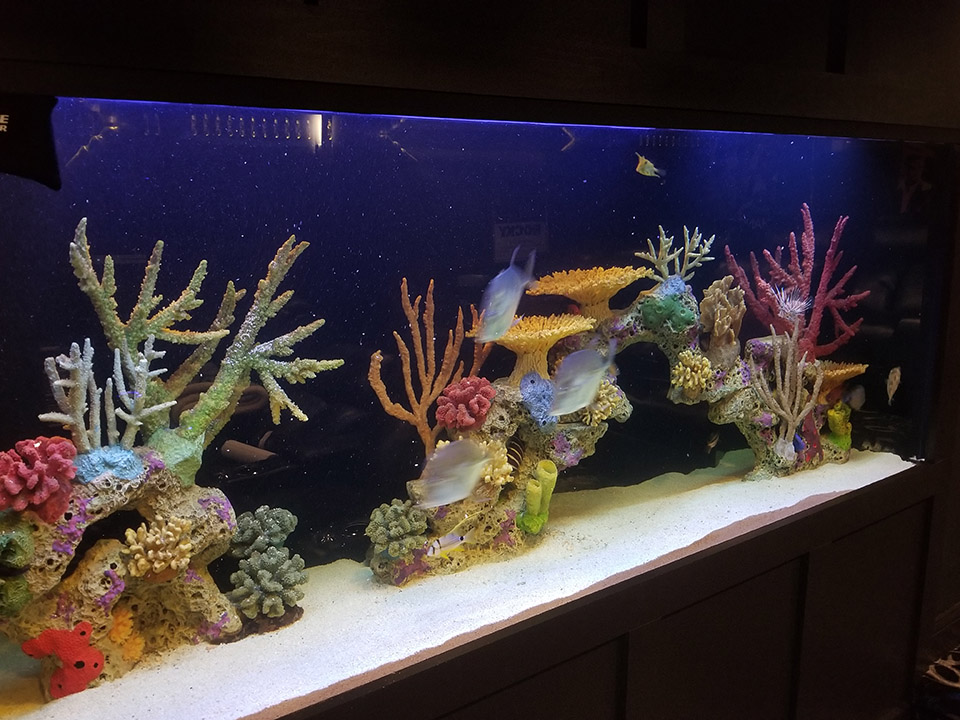 Over Two Decades of Experience
For more than 20 years, Blue Planet has been at the forefront of aquarium design and installation in the Midwest.
Bring the Beauty of the Ocean to Your Space
A custom aquarium can add a mesmerizing focal feature to your living space, creating an ever-changing and interactive visual experience.
Create an unforgettable piece of living art for your space.