We often talk about how we have made tanks in all sorts of shapes and sizes. Curved, room dividers, in wall, etc, the options for your next aquarium are practically infinite. But after an installation of a new aquarium this week, I paused to marvel on a unique design we don't see all that often, the tall tank.
Many of our tanks that are long are also tall, but a tank that is taller than it is wide or long makes an incredible impression and really stands out as custom designed for a specific area. That is the nature of our business after all; looking at a space and designing the best and most functional aquarium possible.
Here are a few of those examples:
1) Saltwater Aquarium with Custom Coral Insert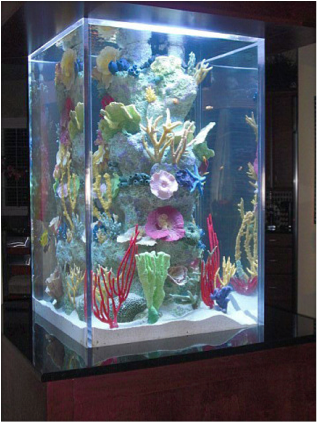 2) Simple freshwater tank for the client's grandkids. We didn't have much wall space so we went up!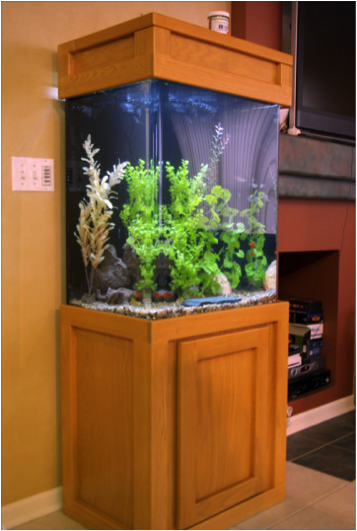 3) Dental office with elongated cube aquarium
4) Elongated cylinder aquarium in pediatric dental office. That's a lot of fish!
5) 120 Gallon reef aquarium in Chicago.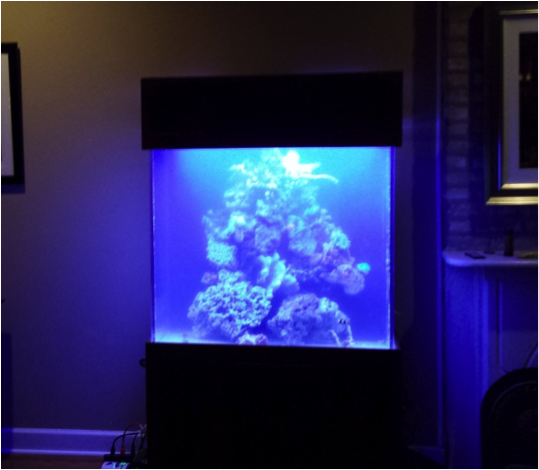 6) Rounded corner elongated aquarium with custom coral insert
7) Department store elongated cylinder aquarium
8) 400 Gallon in-wall aquarium
So you see, whether you have plenty of space to work with, or the only way to build is up, a tall aquarium gives a really unique and custom look to any space.